Central London-based INTERNATIONAL ONLINE AUCTION of HD/SD broadcast, AV and production equipment from studios, edit houses, production, OB, finance & hire companies across Europe!
(Techbid can arrange packing/shipping anywhere worldwide)
ONLINE KIT AUCTION - LAST CHANCE TO BID!
Auction ends from 1200GMT Tuesday 26 January
Smartphone friendly site - quick & easy bidding from anywhere in the world!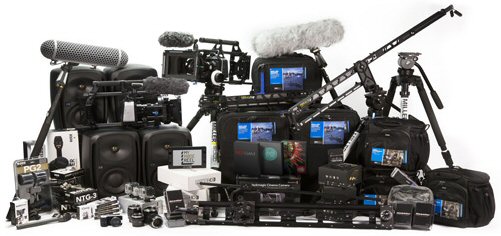 Sale comprises over 500 lots including:
Sony PMW-F5 camera; PMW-500 camcorder
Sony AWS-G500E Anycast Station Live Content Producer
Fujinon XA88 HDTV box lens; Vinten Vision 22 tripod
Telecast fibre systems; Genelec studio monitor speakers
RED Scarlet camera kit; Motorola GP300 walkie talkies; DPA mic kits
Strand 1.2k HMI lighting; Peltor/Beyerdynamic headsets; Pelicases
Hawk-Woods/Sony/IDX batteries; SxS memory cards & readers
CANON C100 MKII kit; Tram/DPS/Sennheiser/Shure microphones
LitePanels LED kits; Prospect 4-wires; Telex intercom panels
Volamp Camlinx head & base units; Nagra RCX-220 Digital audio recorders
Sennheiser active beam antennas; Wohler audio monitoring
Canon/Fujinon TV zoom lenses; Supermicro servers
Sony BVM-D24E1WE HD-SDI 24in grading monitor
Sennheiser radio gear; Hawk-Woods batteries
Sony conference system; flight cases & camera bags
TSL PAM1 Mk2 Dolby 16ch precision audio monitor
MORE LOTS ADDED EVERY DAY!
REMEMBER! Techbid can arrange packing & shipping worldwide of most lots purchased (details on Techbid website)
- Viewing in London W1 by appointment until 25 January

To receive regular lists of used broadcast equipment, click here:
support@techbid.co.uk

If you would like to enter your surplus equipment into this online sale, please contact us:
support@techbid.co.uk

Please be sure to visit www.techbid.co.uk for full terms & conditions before bidding!