Central London-based INTERNATIONAL ONLINE AUCTION of Broadcast, TV production, AV & IT equipment from studios, edit houses, insolvency practitioners, production, OB, finance & hire companies across Europe!
(Techbid can arrange packing/shipping anywhere worldwide)
ONLINE AUCTION - LAST CHANCE TO BID!
Smartphone friendly site - quick & easy bidding from anywhere in the world!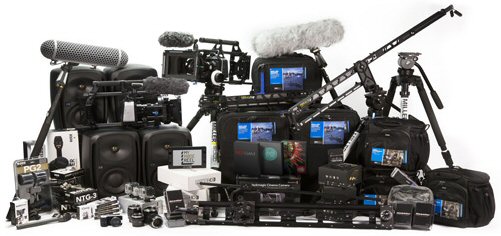 BID NOW on over 400 lots including:
Blackmagic Cinema camera; Canon XF305 & C100 camcorders
Dedolight 4-head lighting kits; Arri/Kino Flo kits
Decimator Quad Splits; DJI Osmo Cameras
Glidecam HD-4000; Sony PDW-U2 XDCAM disk reader
Apple iMacs; HDCAM-SR deck; Vutrix 23in mons
Sony HD & SD 9in monitors; Panasonic BT-LH1760E 17in HD
Redrock Micro Cinema kits; SxS & P2 memory cards
Cartoni/Vinten tripods; Harris VTM4100 & 4140; SWIT HD monitor
Dell N2024 managed switches; Masterclock TCD46 studio clock
JBL speakers; Beyerdynamic mics; Shure boundary mics
Chiayo SQ-6100 IRDA wireless mics; Tannoy ceiling spkrs
Wohler AMP2 3G/HD audio mon; flightcases, converters, glue etc
And lots, lots more...!
Viewing/testing by appointment only, until June 27
REMEMBER! Techbid can arrange packing & shipping worldwide of most lots purchased (details on Techbid website)
To receive regular lists of used broadcast equipment, click here:
support@techbid.co.uk

If you would like to enter your surplus equipment into this online sale, please contact us:
support@techbid.co.uk

Please be sure to visit www.techbid.co.uk for full terms & conditions before bidding!