Central London-based INTERNATIONAL ONLINE AUCTION of Broadcast, TV production, AV & IT equipment from studios, edit houses, insolvency practitioners, production, OB, finance & hire companies across Europe!
(Techbid can arrange packing/shipping anywhere worldwide)
ONLINE AUCTION FINAL CHANCE - BID NOW!
Smartphone friendly site - quick & easy bidding from anywhere in the world!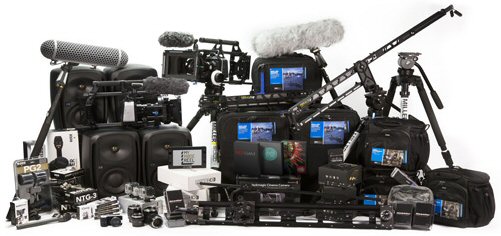 BID NOW on over 500 lots including:
EVS XT2 live playout servers and LSM controllers
Canon HD lenses (HJ14 etc); Vinten Vision 22SD fluid heads
Coles lip mic; Snell Kahuna vision mixers and accessories
JVC DT-V24L3D broadcast LCD monitoring; Vinten tripods
Sony SRW-5100/2 HDCAM-SR deck; Genelec 1029A active speakers
Yamaha LS9-32/Calrec Omega sound desks; Sony HDVF viewfinders
Flycam Flowline Master support for camera and gimbals
Sennheiser/AKG radio mic kits; Arri etc studio lighting
Marshall twin LCD video monitors; RTS Intercom panels
Telecast Copperhead Fibre system; Avid Media Composer
Exigy C28S studio audio monitors; GV K2 Summit 3G server
Herman Miller Aeron ergonomic swivel editing chair
HP Z800/820 workstations; Supermicro servers
TSL digital audio monitoring; new e-scooters
Flight cases (peli etc), fibre cable, MDUs, etc
And lots, lots more...!
Viewing/testing by appointment only, until 17th May
REMEMBER! Techbid can arrange packing & shipping worldwide of most lots purchased (details on Techbid website)
To receive regular lists of used broadcast equipment, click here:
support@techbid.co.uk

If you would like to enter your surplus equipment into this online sale, please contact us:
support@techbid.co.uk

Please be sure to visit www.techbid.co.uk for full terms & conditions before bidding!