Central London-based INTERNATIONAL ONLINE AUCTION of broadcast, AV and production equipment from studios, edit houses, production, OB, finance & hire companies across Europe!
(Techbid can arrange packing/shipping anywhere worldwide)
LAST CHANCE TO PLACE YOUR BIDS!
Auction closes from 0900GMT on Tueday 18th February
Smartphone friendly site - quick & easy bidding from anywhere in the world!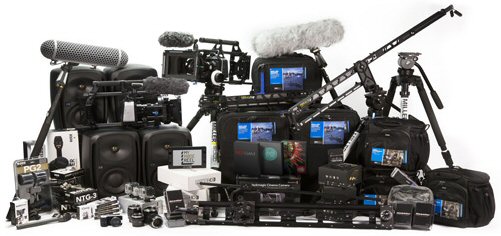 Sale comprises over 500 lots including:
Sony PDW-F1600 XDCAM HD422 disc recorders; F330 & F800 HD camcorders
Sony SRW5800 HDCAM-SR deck; BVH3100 One-inch archive VTRs
Wohler AMP1-S8MDA HD/SD/Ani 8ch audio monitoring units
Sencore MRD-3187B HD/MPEG4 Encoder; Genelec powered speakers
Canon XF305 Full HD 1080 camcorders; Canon HJ9 HD lens; Thecus 14TB NAS
Leitch Studio Timecode Clock; AJA converters; DVW, DSR & D2 decks
Studio lights: Ianro/Arturo/Iris-2 etc plus Fresnels; Trilogy XL 3G SPG
Fibre cables: 25m to 150m; Mackie/Behringer sound mixers
DJI Drones: S1000+ and Inspire; Sennheiser MKH416 & Sanken mics
Tektronix WFM700M HD scopes; ForA HD mixer; Teradek encoder
And lots, lots more..!
REMEMBER! Techbid can arrange packing & shipping worldwide of most lots purchased (details on Techbid website)
All lots avaiable for inspection by appointment only until 17th February

To receive regular lists of used broadcast equipment, click here:
support@techbid.co.uk

If you would like to enter your surplus equipment into this online sale, please contact us:
support@techbid.co.uk

Please be sure to visit www.techbid.co.uk for full terms & conditions before bidding!