Central London-based INTERNATIONAL ONLINE AUCTION of Broadcast, TV production, AV & IT equipment from studios, edit houses, insolvency practitioners, production, OB, finance & hire companies across Europe!
(Techbid can arrange packing/shipping anywhere worldwide)
ONLINE AUCTION ENDS SOON: FINAL CHANCE TO BID!
Smartphone friendly site - quick & easy bidding from anywhere in the world!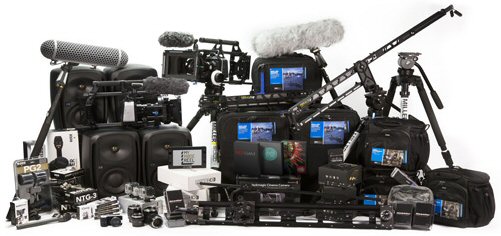 BID NOW on over 500 lots including:
EVS XT2PLUS & XT Broadcast playout servers
Sony PMW500/PMW300/HVR-S270E/EX3 camcorders
Panasonic AJ-HPX2700G P2HD camcorder; Sennheiser MKH416T
Atomos Ninja 2 recorder; Avid D-Command; lighting kits
Panasonic AV-HS400A vision mixer; Peli flight cases
NEW JBL Professional AC28/95, CS28, 24C & 65P/T speakers
Tandberg MPEG4 encoders; Leitch/Seltech studio timecode clocks
Leader LV-5700 HD/SD monitoring; Multidyne SilverBack 4K5 system
Grass Valley iDDR T2 HD 3ch disk recorder/player
Grass Valley K2 & Vertigo HD media client servers
NEW electric bikes/scooters; Sony J30/J3/DVW-A500P decks
Blackmagic Ultra Studio Recorder 3G; JBL NEW subwoofers
Sennheiser G4 radio mic kit; Eton UPS backup systems
Apple MacBook Air; AJA HD converters/capture cards
Sony CRT monitors; Junger B40 audio toolbox
And lots, lots more...!
Viewing/testing by appointment only, until 26th July
REMEMBER! Techbid can arrange packing & shipping worldwide of most lots purchased (details on Techbid website)
To receive regular lists of used broadcast equipment, click here:
support@techbid.co.uk

If you would like to enter your surplus equipment into this online sale, please contact us:
support@techbid.co.uk

Please be sure to visit www.techbid.co.uk for full terms & conditions before bidding!