Central London-based INTERNATIONAL ONLINE AUCTION of Broadcast, TV production, AV & IT equipment from studios, edit houses, insolvency practitioners, production, OB, finance & hire companies across Europe!
(Techbid can arrange packing/shipping anywhere worldwide)
ONLINE AUCTION LIVE FOR BIDDING!
Smartphone friendly site - quick & easy bidding from anywhere in the world!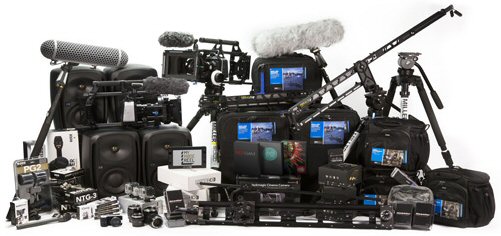 BID NOW on over 450 lots including:
Blackmagic Videhub router 3G; Multibridge Pro; SSD 4K hyperdeck
Sony VO9600P & 5630P Umatic decks; Sony HVR-M35E HDV deck
Audio Developments AD245 Pico classic portable broadcast mixer
Jamo Concert 8 near/mid-field monitors; Rogers LS5/9 speakers
Sony DVW decks; J30-SDI, DSR1500/2000; PVM & BVM CRT mons
Yamaha 03D digital mixer; Kinomatik MOVIEtube CR shoulder rig
Tektronix WVR8200 HD-SDI rasterizer; Videotek TVM-950 HD scope
Sony PDWU1 XDCAM HD/PDW1500; EVS XT2/slomo controller
Panasonic AJ-D800E DVCpro camcorder; Tannoy in-wall speakers
Avid/Digidesign kit; backup power UPS systems; drums of cable
Apple Cinema monitor & MacPro; Peli flightcases; Petrol bags
And lots, lots more...!
Viewing/testing by appointment only, until 13th December
REMEMBER! Techbid can arrange packing & shipping worldwide of most lots purchased (details on Techbid website)
To receive regular lists of used broadcast equipment, click here:
support@techbid.co.uk

If you would like to enter your surplus equipment into this online sale, please contact us:
support@techbid.co.uk

Please be sure to visit www.techbid.co.uk for full terms & conditions before bidding!