Central London-based INTERNATIONAL ONLINE AUCTION of HD/SD broadcast, AV and production equipment from studios, edit houses, production, OB, finance & hire companies across Europe!
(Techbid can arrange packing/shipping anywhere worldwide)
CLOSING FROM 1100GMT TODAY! BID HERE
Smartphone friendly site - quick & easy bidding from anywhere in the world!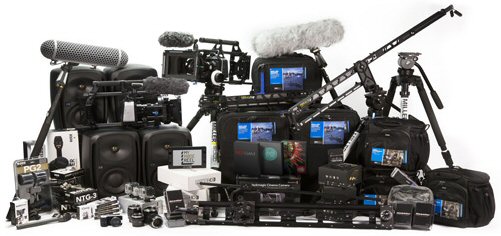 PREVIEW lots entered so far, including:
Sony XDCAM HD camcorders: PDW800/PMW350L; Canon XF305 HD cameras
Fujinon XA16x8A-XB8 HD Autofocus zoom lens; Macbook Pro 15in/i7/SSD
HD multiviewers: Zandar Fusion Pro+ 14-input & Miranda Kaleido Alto 10-way HD/SD
Tektronix TG-2000 HD-SDI Test Generator; Crystal Indigo-2 FTX-HD Fibre Optic Tx cards
Leitch studio clocks; Sony DVW-M2000P/J30 decks; Doremi V1 HD 80min HDD Recorder
Evertz, ProBel & GV 16x16 HD-SDI routers; Sony HDVF200 2in HD CRT viewfinders
InduElectric & SES location & events power distribution racks up to 500A; kit bags
MovieMaster & ProDim location lighting dimmers 2.5-10kW; desktop PPM audio mon
Kata/Petrol camera bagss; Berkey Colortran motorised studio lighting pantographs
Sonifex RedBox audio units; Wohler audio monitoring; Canon EOS 60D MkII; flight cases
AND LOTS MORE!
All lots are available to view at our premises BY APPOINTMENT ONLY

To receive regular lists of used broadcast equipment, click here:
support@techbid.co.uk

If you would like to enter your surplus equipment into this online sale, please contact us:
support@techbid.co.uk

Please be sure to visit www.techbid.co.uk for full terms & conditions before bidding!