Central London-based INTERNATIONAL ONLINE AUCTION of Broadcast, TV production, AV & IT equipment from studios, edit houses, insolvency practitioners, production, OB, finance & hire companies across Europe!
(Techbid can arrange packing/shipping anywhere worldwide)
JUNE AUCTION OPEN! BID HERE NOW!
Smartphone friendly site - quick & easy bidding from anywhere in the world!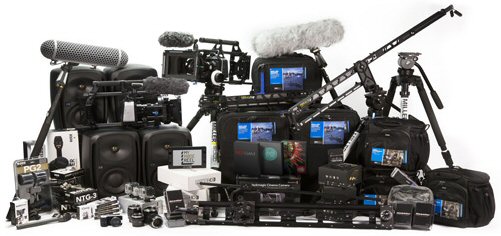 PREVIEW over 400 lots entered so far including:
Sony E250A Broadcast OLED; Optex 50mm Prime Lens; Sachtler fluid head
Arri/Zylight/Nila/Spark/IKAN lighting; JVC 21in & 24in 3G/HD monitors
O'Connor head & legs; Kayak HD vision mixer; Motorola GP338 radios
Teradek Cube 155 HD streaming; Vinten tripods; Quantum LTO6 drive
Avid edit systems & desks; Fujinon 4.5-59mm HD TV zoom lenses
Orca undercover camera bags; Petrol/Kata/Portabrace bags; Peli cases
Sanken mini mics; Optex lens extenders; Shape support arms; Tiffen filters
Wohler MON4-2W/HR units; Marshall 17in HD mons; Prospect CMU21 commentators
Sony PDW-F1600 XDCAM HD recorder; Vinten heavy duty skids
Sennheiser HMD Pro headsets; fixed & wheeled flight cases
Marshall 9in/17in/2in mons; Glensound location mixer; Panamic boom poles
Sony/ DPA/AKG mic kits; Canon/Fujinon focus remotes; Sony 70-200 f2.8 lens
All lots are available to view at our premises BY APPOINTMENT ONLY until 24th June
To receive regular lists of used broadcast equipment, click here:
support@techbid.co.uk

If you would like to enter your surplus equipment into this online sale, please contact us:
support@techbid.co.uk

Please be sure to visit www.techbid.co.uk for full terms & conditions before bidding!