Central London-based INTERNATIONAL ONLINE AUCTION of Broadcast, TV production, AV & IT equipment from studios, edit houses, insolvency practitioners, production, OB, finance & hire companies across Europe!
(Techbid can arrange packing/shipping anywhere worldwide)
JULY AUCTION OPENING SOON!
Smartphone friendly site - quick & easy bidding from anywhere in the world!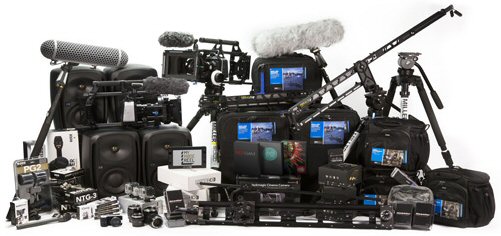 Sale comprises over 600 lots including:
A selection of one-inch, D1, D2, P2, D9, Umatic & Betamax archiving decks
IKAN PT1000 Teleprompter Kits; Petrol/Orca/JVC bags; Peli cases
HawkWoods & PAG chargers; Manfrotto tripods; TV zoom lenses
Sony AnyCast Live Production; HP Z420/820 PCs; Nila/LitePanels lighting
Tek WFM700M/Harris VTM4150PK waveforms; Clearcom intercom system
Avid workstations; Evertz 12-channel HD multiviewer with UMD/clock etc
REMEMBER! Techbid can arrange packing & shipping worldwide of most lots purchased (details on Techbid website)

To receive regular lists of used broadcast equipment, click here:
support@techbid.co.uk

If you would like to enter your surplus equipment into this online sale, please contact us:
support@techbid.co.uk

Please be sure to visit www.techbid.co.uk for full terms & conditions before bidding!