Central London-based INTERNATIONAL ONLINE AUCTION of Broadcast, TV production, AV & IT equipment from studios, edit houses, insolvency practitioners, production, OB, finance & hire companies across Europe!
(Collect from central London or Techbid can arrange packing/shipping)
LAST CHANCE! ENDS 1200h 5 DEC : BID HERE NOW!
Smartphone friendly site - quick & easy bidding from anywhere in the world!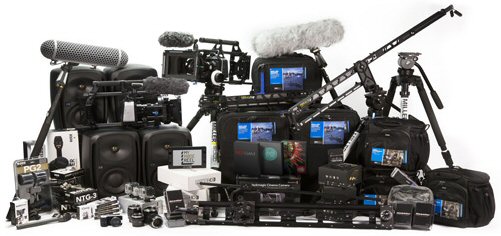 Our final auction of 2023 includes:
Ronford Baker Tripod System; Sachtler rolling spider
Fujinon XA22X7BES-D8 HD field box lens
BlackMagic ATEM Studio HD/4k Vision Mixers
WolfVision Visualiser VZ-8Plus
BlackMagic Videohub routers 144x144 and 72x72
Panasonic AJ-SPX900E DVCPRO50 P2 Camcorders
Snell Wilcox (SAM) Kahuna vision mixers
Canon EOS-C300 cameras; JBL 4638 speakers
Bryston 6B SST/ Technics SE-A800S power amps
Sony DVW-M2000 decks PAL & NTSC; DVWA500 decks;
Canon 17-55 & 24-105mm lenses; Vinten/Manfrotto tripods
Sennheiser & Sony radio mic kits; PMC TB1 monitors
Sony ECM/ Tram mics; S&W Mach1 & Kudos standards converters
KinoFlo/Dedolight/Arrilite/Softbox lighting kits
Sony HVR-Z5E HDV Camcorder; AJA & Decimator HD converters
E-Image BA09 4-Section boom pole
Peli/Petrol/Olpro/Kata cases & bags; DJI kits
+ MORE LOTS ADDED EVERY DAY!
REMEMBER! Techbid can arrange packing & shipping worldwide of most lots purchased (details on Techbid website)
To receive regular lists of used broadcast equipment, click here:
support@techbid.co.uk

If you would like to enter your surplus equipment into this online sale, please contact us:
support@techbid.co.uk

Please be sure to visit www.techbid.co.uk for full terms & conditions before bidding!