The Techbid Team at IBC
At IBC in Amsterdam, the Techbid Auctions team demonstrates the user-friendly viewing website and bidding platform, equally suited to both desktop and mobile devices, at our kiosk in the publications area where international visitors can place live bids in the current online event.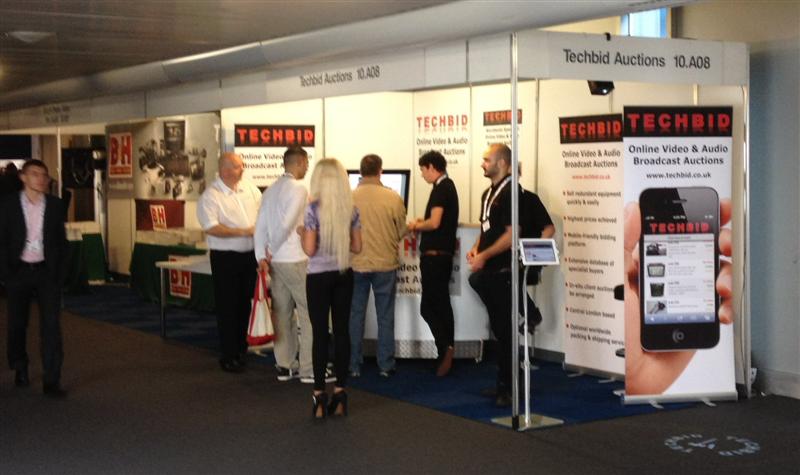 They explain how to realise the value locked up in under-used assets either to release space or to allow cash to be re-invested or deployed elsewhere. Vendors can either enter their items into the regular general bi-monthly auctions, or a custom sale can be created specifically for them.
With viewing facilities in central London, every regular timed sale is uniquely accessible to both UK and international clients. Run by professional engineers and an extensive database of regular specialist buyers, Techbid Auctions consistently achieve the highest prices for vendors – whether it's large institutions re-equipping whole studios or facilities, manufacturers rationalising stock levels, or individual professionals upgrading or expanding their shooting or editing kit.
Contact: support@techbid.co.uk
Website: www.techbid.co.uk